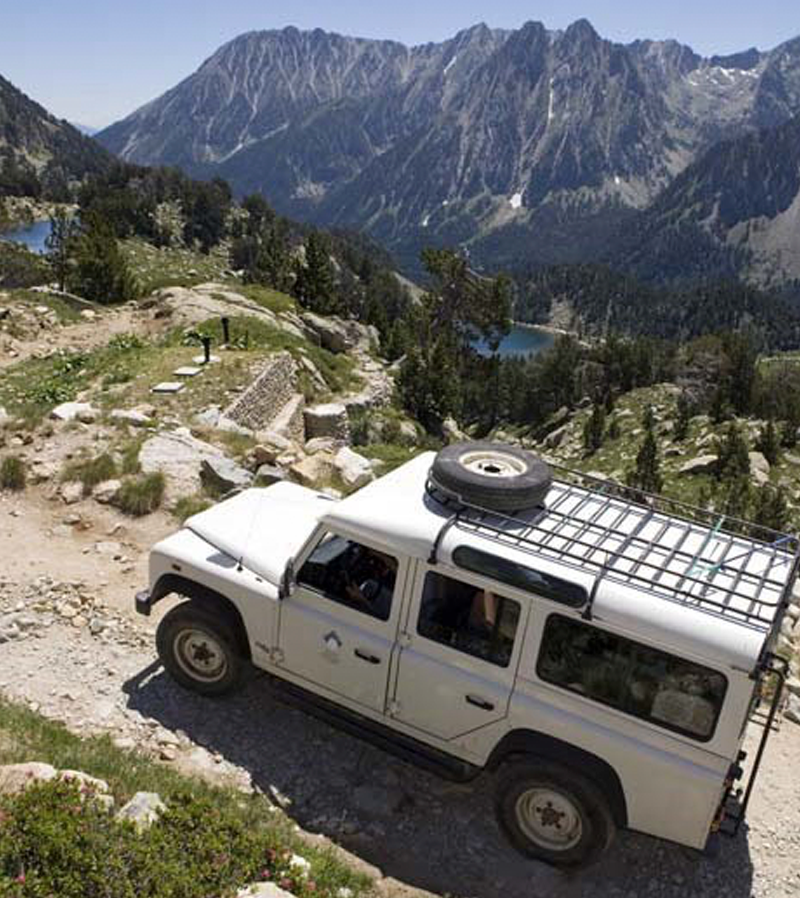 What does the 4WD National Park tour consist of?
We will leave Espot in a 4WD vehicle to Sant Maurici Lake ( approx . 20 minutes ). We can stay as long as we want inside the national park, to return to Espot we will go to the same point where the vehicle has left us. Return times vary by season. Find out more at the taxi rank or on our contact telephone number. What can we see? From Lake Sant Maurici we can see the Encantats, a true symbol of the National Park (Encantat Gran of 2,745 m. And Encantat Petit of 2,725 m.), La Roca de l'Estany of 2,505 m and the Portarró d'Espot of 2,428 m.
What can we do in the National Park when we reach Sant Maurici Lake??
Sant Maurici Lake is the starting point for many walking tours such as:
The Ratera Waterfall (30 min. One way)

 La Volta de l'Estany (1:30 h.)

La Vall de Monestero (1: 30 h. Anada)

La Volta de l'Estany (1:30 h.)

DISCOVER ALL THE ACTIVITIES WE OFFER