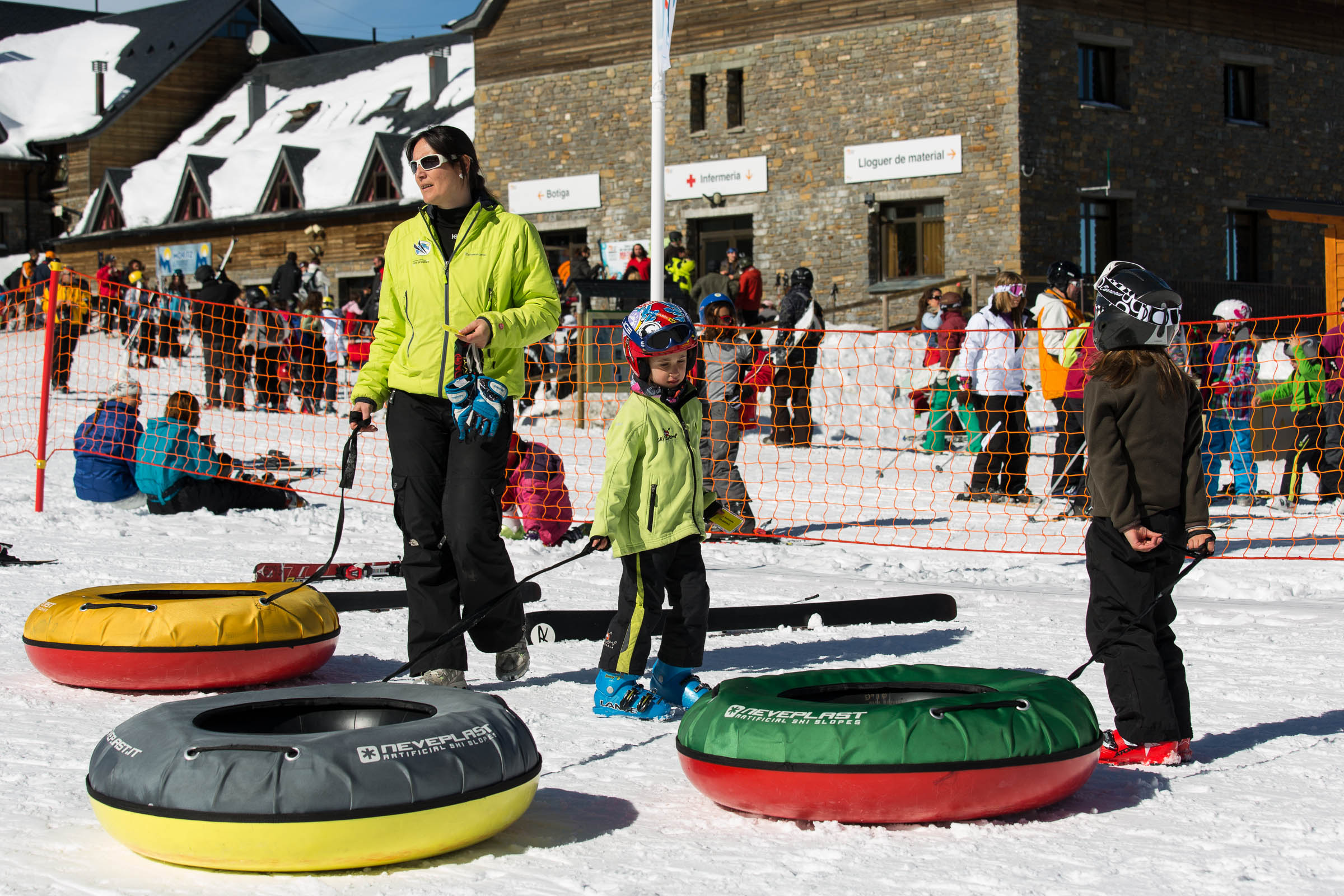 ENJOY WINTER WITH YOUR FAMILY AT PALLARS SOBIRÀ
Come and join the family in the snowy mountains of our Pyrenees, full of magical corners where you will enjoy discovering our region in all its winter charm.
You can go sledding, learn to ski or surf, walk through the big snowy forests while learning to go cross-country skiing, day or night snowshoe excursions and all accompanied by your friends or family with activities where everyone can participate. Enjoy a winter night watching the snow plows tread the slopes or watching the stars with a telescope while taking a fondue or burnt rum.
Weekend and full week programs are organized, both in hotels at the foot of the slopes where you no longer have to move, and in hotels, cottages, hostels or apartments that also give you the opportunity to get to know nearby villages and local cuisine, which we can assure you will love.

At the Àssua Viatges Agency we are at your disposal, where we will attend you personally
Monday – Friday from 8:30 am to 3 pm.