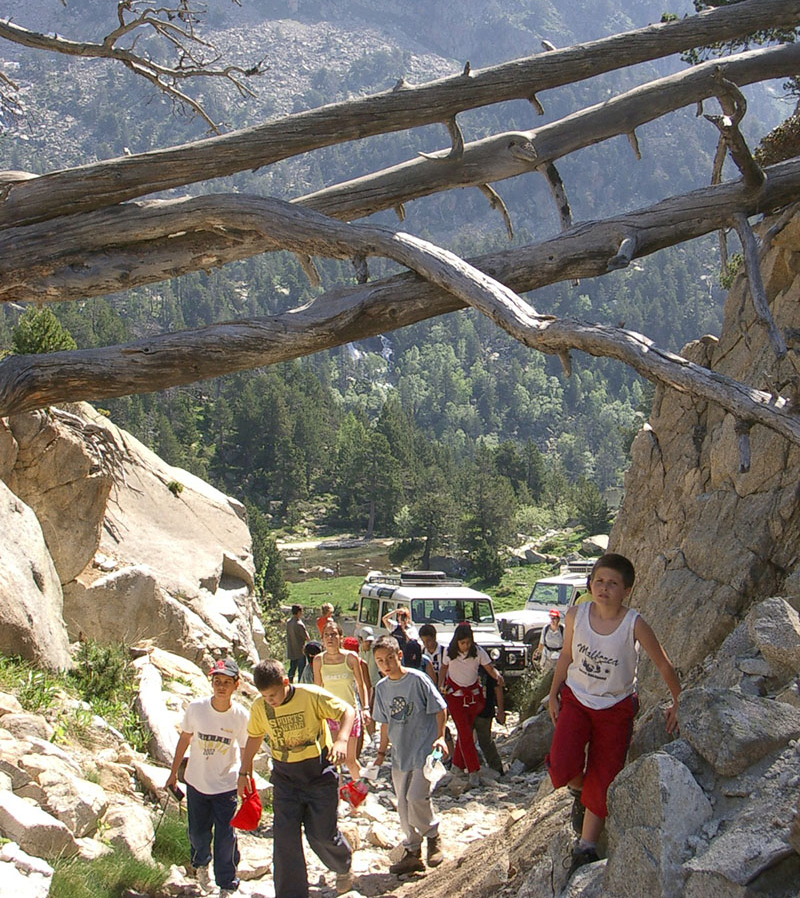 Trekking in the Aigüestortes National Park
• Guided Trekking 1/2 day
LAKE SANT MAURICI: Admire the beauty of the Encantats, the symbol of the National Park, and walk around the Lake of Sant Maurici.
LAKE RATERA: Enjoy the stunning Valley of the Escrita from the viewpoint of the pond and waterfall water ice on Lake Ratera.
LAKES AMITGES: Don't miss the impressive landscape of the Estanys d'Amitges, at the foot of Les Agulles, at 2400 meters above sea level.
What can we do in the National Park when we reach Sant Maurici Lake?
Lake Sant Maurici is the starting point for many walking tours such as:
The Ratera Waterfall (30 min. One way)

La Volta de l'Estany (1:30 h.)

Valley Monestero (1:30 h. Round)

El Portarró d'Espot (2:00 h. One way)

DISCOVER ALL THE ACTIVITIES WE OFFER